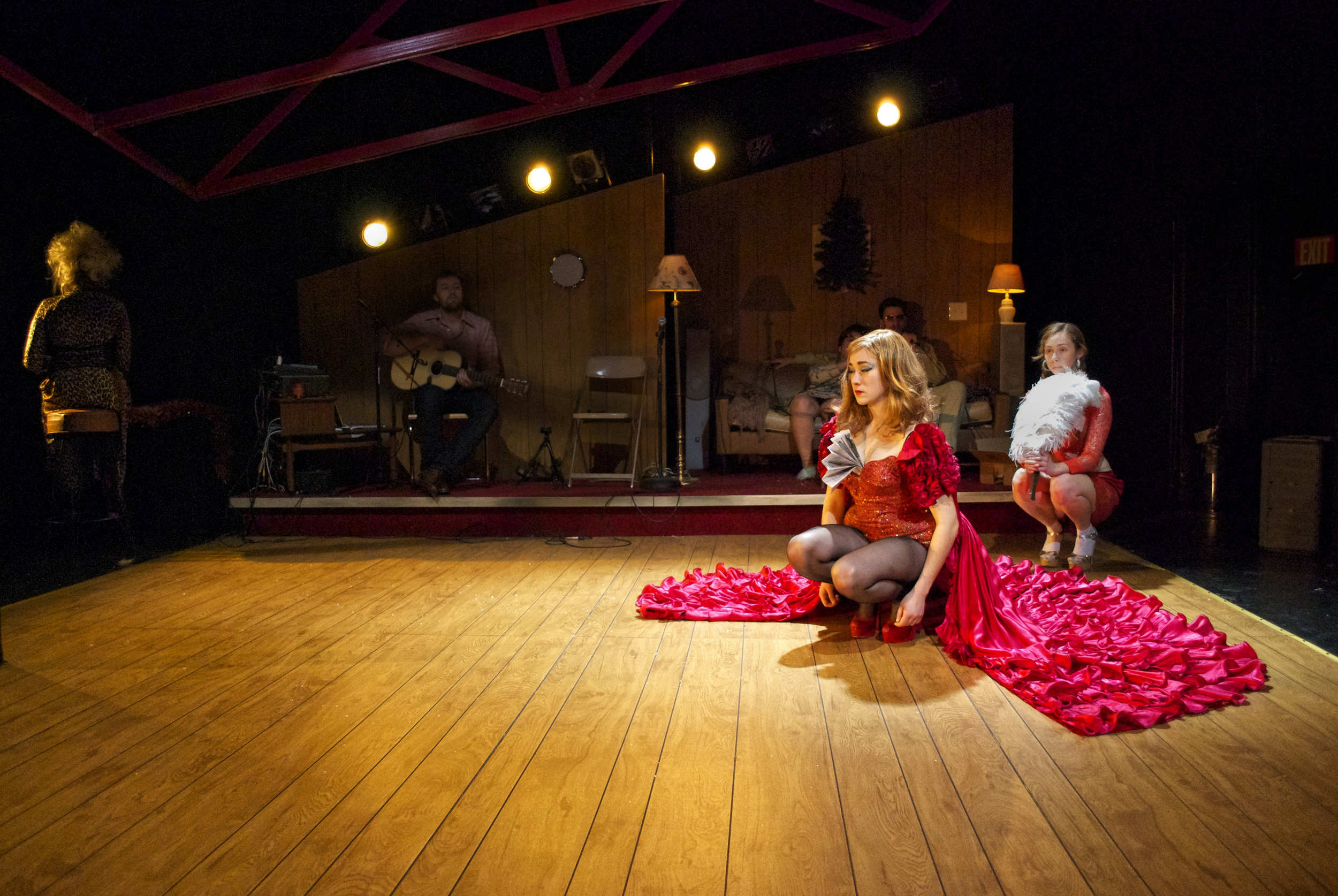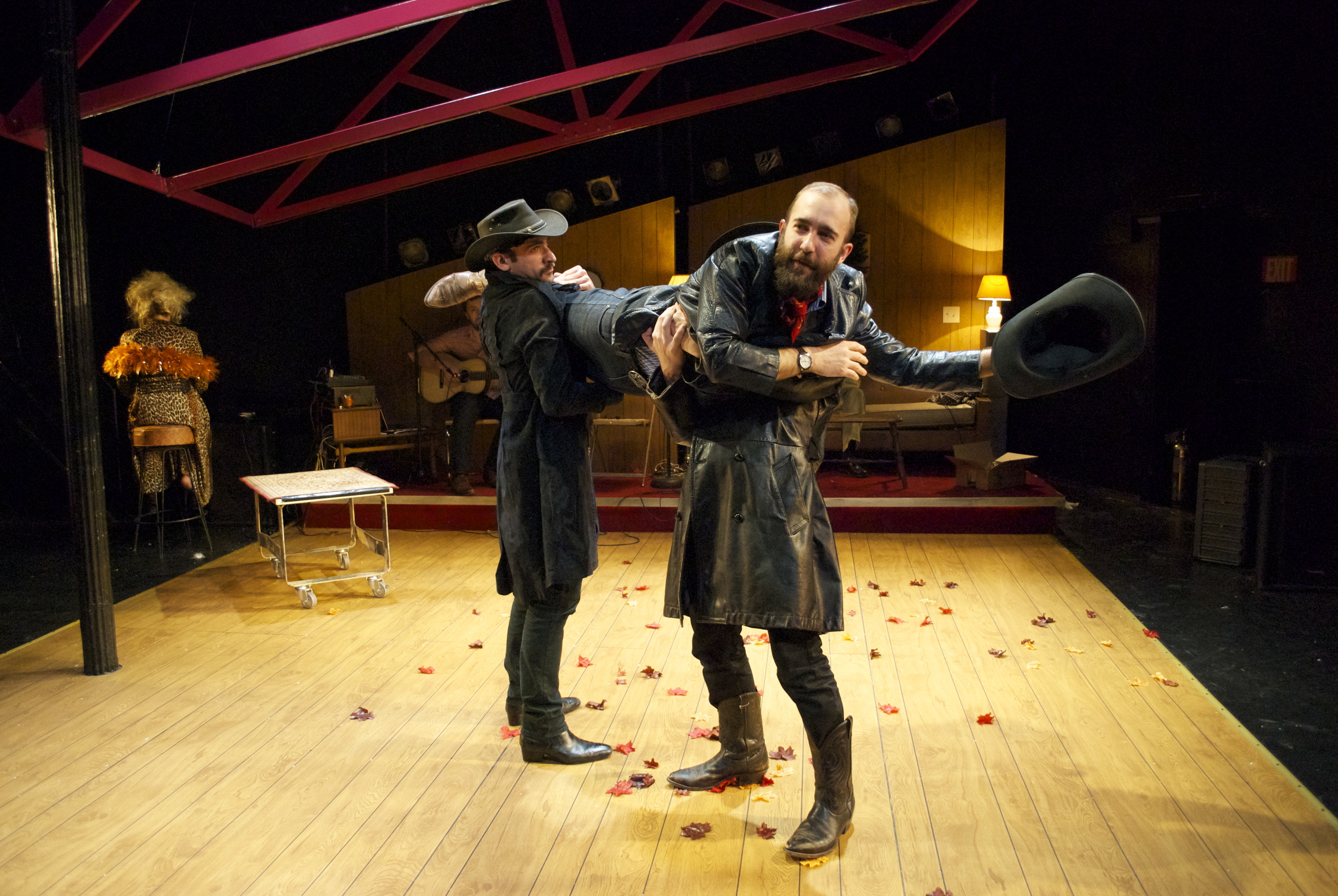 Lady Han
By Zeami, translated by Royall Tyler
Directed by Katie Brook

Produced by Katherine Brook / TELE-VIOLET at Incubator Arts Project (2013)
Lady Han is an otherworldly, 20th-century spin on a classic Noh play. Using this poetic text and the conventions of classical Japanese drama, the production aims to lift our own culture — denim, Dolly, shopping carts, line dancing, plastic Christmas trees — to the height of elegance.
In a time of manic, maximalist, fast and furious entertainment, the piece takes audiences down an alternate path to use the theatre as a place of contemplation and focus, attempting to slow down our minds and explore the beauty and sadness in contemporary American popular culture. The bold production presents white-hot passion and sorrow with careful restrain and formality utilizing the tools of precise audio and production design. The driving force in this piece — as in traditional Noh — is the live music, which is composed by Taylor Brook, and features banjo, vocals and electronics.
Composer and Sound Designer: Taylor Brook
Set Designer: Josh Smith
Costume Designer: Ryan Park
Lighting Designer: Ken Wills
Choreographer: Katie Rose McLaughlin
Stage-Manager: Hannah Johnson-Walsh
Performers: Jessie Shelton, Andrew Dinwiddie, Louisa Bradshaw, Brighid Greene, Nicolas Norena, Lena Moy-Borgen, David Gould and Alex Mallett on banjo.